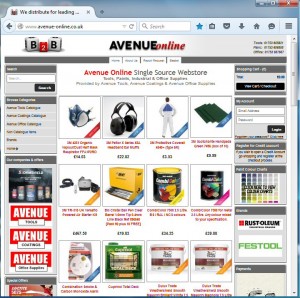 Avenue Online brings the group's three companies together.  This provides a single source for your commercial needs.
There are more than 60, 000 items listed with easy navigation using the advanced search feature.
Payments can be made by card, Paypal or using your business credit account where applicable.
Enjoy your shopping experience and visit us at www.avenue-online.co.uk  to view our products and take advantage of our latest deals.